Do you Own an Apple iphone or Apple iPad ?
Well this will be a yes for many millions of people around the world. None of us like to wait & to obtain an Iphone or Ipad before its official release in the our home countries. Many of you would have asked a cousin or friend who lives in the country where the iphone or ipad is released first to purchase one and send over to you.
This is a great way to to get your hands on your favourite gadgets early. However thier are some things that are often over looked and this blog article will help you understands its benefits and pitfalls.
Benefits of Obtaining a Apple iphone or ipad from another country ?
Well you get to have one of the latest gadgets to use before others. You can be one step ahead and understand the latest technology on offer and benefit from the 1000's of applications already available Officially from apple itunes store.
Pitfalls of Obtaining a Apple iphone or ipad from another country ?
This bit is really important if you purchase an locked device which is not Sim Free and can work with only one provider unless you use unlock software on higher firmwares like 3.0 3.1.2 & 3.1.3 & 4.0 or you can use the Permanent Official  itunes Factory Unlock for UK 02 or UK Vodafone.
The way Apple products work when it comes to firmware updates on itunes is a bit tricky. If you are using a Sim Free iphone 2G 3G or 3G then this does not apply to you, but if you are using a locked iphone 2G 3G 3GS  iphone 4 or ipad then we will show you how you can easily by pass the Apple products Activation Checks after firmware updates on itunes.
What to do when the inevitable happens & your  iphone  or ipad software crashes and you need to restore the firmware via itunes.
What all of you will have experience at some time or another is the iphone or ipad will crash and then you need to connect this to itunes to restore the firmware on the device.
Itunes will flash the iphone or ipad with either your choice of custom firmware if you keep hold of Shift while pressing restore or it will download the latest from Apple which you want to avoid as this will update the baseband software also and the chances are that unlock software will not be available for some time for that Baseband firmware.
Either way once you have updated the firmware then its nessasry to Activate the phone with a network simcard from the same provider its locked on to. This way its possible to get past the screen where it says connect to itunes and can then access the other features of the Device.
Question ?
I purchased an  iphone/ipad  and i don't know the network the phone is locked on to and the phone is stuck at the connect to itunes screen and i don't have the original network simcard or knowledge on how to create & Flash custom firmware files .
What Can i do too get past this Activation Screen to be able access the device function so i can at least use the phones other features even its not possible to unlock for now ?
Answer
Their are a few solutions to the problem and  i will elaborate more
Most obvious one is to have a network simcard of the same network as the iphone or ipad is locked on to. So if i know that the iphone or ipad is locked on to Vodafone for example then after a firmware update on itunes i would need to have a vodafone simcard in the device to be able to gain entry to the device and will be able pass the activation on itunes.
Create a Custom ipsu or Dmg Firmware which is already hacktivated using some special tools and these can only be used with Apple Mac computers and then flash this newly created firmware to the device so you can by pass the activation check all together. But this is not possible for all firmwares and not available for all Apple iphone and ipad firmwares and not the Latest 4.0 OS on the ipad or iphone 4 as those are too new and wont be supported for some time
Use special Rebel activation by pass sim cards that dont need programming and  can auto detect the  network code settings to fool iphones or ipads in to thinking they have a same network in order to get past the activation screen.
Full Specification of Rebel Activation Card.
Iphone 3G 2G 3G 4G & Ipads Rebel Card Activation Activate mobile Apple Iphone Sim Card
Compatible with iPhone 3G, 3G and the latest OS 4 (iPhone 4) IPAD
Once you've got your new iPhone, you'll Need to connect to the latest version of iTunes to activate it. And Which Will ask for activation with original simcard. But Not When You Have the Rebel Activation Sim,
Q. I Do not Have original sim card and i need it to activate?
A You Can buy this Sim Card for activation and this way you dont need a sim from the original network the phone is locked on or IPAD to be Able to activate and use. Sat Dont be on a Lemon and use this card to your phone activate and be Able to use the Functions and Get Past the screen on the iphone WHERE ITS Asking to be activated.
Q. Is it working for my iphone or IPAD?
A Yes, Working for Any version. Including the latest OS 4 (iPhone 4) and ipads
Q. I do not know my Iphone network operator?
A Do not worry, the Rebel activation card will auto detect your network for you unlike other cards that would need to be programmed with the provider settings each time before use using a card reader.
Q. How is this working simcard?
A Just plug in to your device and connect to itunes and that's it Easy as ABC and you will be able to pass the Activation Screen and get in to your devices.
Q Does this Rebel Activation simcard Unlock My iphone or ipad.
A No the Rebel Activation Card is not used for network unlock restriction removing and is used to By Pass the Apple itunes Activation checks so you dont need to use the a simcard from the same provider the device is locked on to.
Q. Can i Use on any firmware and Baseband and any Apple Devices.
A Yes all firmware and Baseband are Currently Supported.
Q Can i use the Rebel Activation Card for anything else.
A
As a Bonus
the Rebel Activation Can store 3000 names and numbers in the sim Itself So You Can backup your phone contacts .You Can Password Protect the card contacts via a PIN.
Rebel Sim Team World First To Support
Full Auto Detection and Bypass Activation of Check for all Apple iphones and ipads.
Essential If your phone is stuck in Activation screen and you dont have to network the network sim on the iphone or IPAD is locked on to.
Simple Plug and Play
Dont be sat on a Expensive Lemon and use this Rebel Activation card on your iphone/ipad to  activate and be Able to use the Functions.
All you need to do is take your non-activated iPhone 2G, 3G, 3GS, or 4 and leave it unplugged from iTunes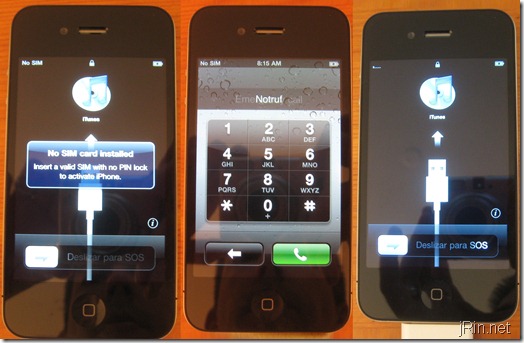 Then, take the activation SIM and place it in the phone (if working with an iPhone 4, you will need to cut it down to a micro-sim if you did not specify RebelSimCard to send you one pre-cut):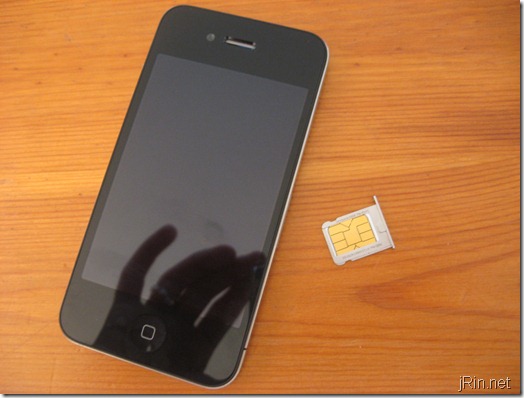 Finally, plug the iPhone into iTunes (your computer) and the activation screen will then be bypassed, thus giving you access to the phone: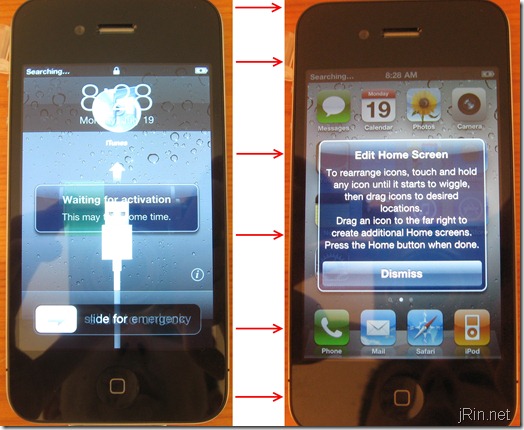 NOTE:  this does NOT actually active the iPhone, nor does it unlock it.  Itonly bypasses the activation screen to allow you to use it at least as an iPod Touch (until an unlock is available for iPhone 4 / iOS4 if you are in that situation).   To show this, once I put an O2 sim card in my iPhone 4 (which is locked to O2), I then get an "iPhone is activated" message: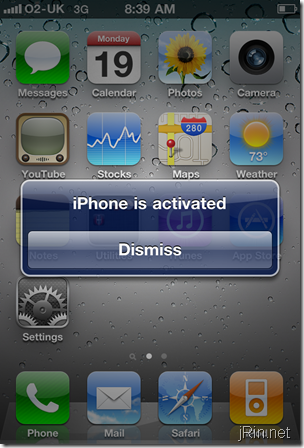 New Faster Server and New Dedicated website for ordering for the Rebel Microsim Cutter.
Due the Overload of Pre orders on the Rebel Simcard Website for the Rebel Micro Simcard Cutter from all over the world the rebel Simcard Team have launched a Dedicated site and upgraded our Hosting Package to Allow all users a Fast Checkout Experience & will notice a Dramatic speed increase when accessing out websites.
http://rebelmicrosimcutter.com
To Be the first to get your hands on the Hottest and most Essential Gadget of the Year. Make your pre orders using the links below and you will as a Bonus Receive 5 FREE Rebel Mini to micro sim adapters to help your easily convert micro sims to normal mini sim size for normal phones.
Update on Shipping time Scales.
We are shipping orders on first come first served basis. If you order say today expect your order to be despatched in the First Week of July & all pending orders will be shipped by the 9th of July.
Also we can Assure you no body is able to supply a cutter before this worldwide and this is a World First that only the Rebel Sim Team can bring to you.
We are the First company to have developed own own design and able to start shipping before any other company worldwide.
Pre-order Rebel Micro Sim card Cutter + 5 Free Rebel Micro Converter adapter for IPad & IPhone4G
CODE: RSC-Micro-sim-cutter+X5-Adap
Pre order only. Shipping will Start on the 29-30 June
World First Rebel Micro sim cutter in house Design
5 FREE Mini to Micro Sim Adapters with Each Rebel Micro Sim Cutter ordered.
Simple 1 Click Cutting
New Rebel Micro Sim Card Cutter
An Essential accessory for your iPad & iPhone 4g
Instruction guide to download on how to cut your network sim to micro sim format
Convert standard sim card (15*25mm) to micro sim card(12*15mm) with our special Rebel micro sim cutter Get ready for the future of the Micro Sim Card – Be one step ahead!
Without the Rebel Micro Sim cutter, you need to cut the sim card by yourself or obtain a new sim from your provider and pay more another pre/post paid plan or even still you might end up taking a 2 Year Contract out.
Our Advice is to Buy a Pay as You Go Unlocked iphone 4 or Ipad and save yourself from 2 Year Contracts sign ups.
The Rebel Simcard Team Are Happy To announce the Completion of a secret project code named Appleusersmicrobrain.
Dont be fooled in to thinking this is to do with Neural Networks and Mind games or artificial intelligance. The code name implies any one who owns or wants to own Apple products posses's a micro sized brain and enjoys throwing thier good money down the gutter.
This codename gave the Rebel Simcard Team members who worked on the project a great incentive as they knew they would be saving users around the world a lot of money by providing an easy option to use their existing Mini network Simcards and convert them to the Micro Sim Format.
Why should Apple Expect you to resort to taking out yet another Contract for Voice and Data & have to obtain a Micro simcard to use with the New Breed of its Devices like the iphone 4 & ipad.
You most probably already are on a good deal already with your network provider and most users will  not be near the contract completion date either so will not be eligible for good priced upgrades to iphone 4 or ipads.
User on the Pay as u Go Mobile Virtual Network operators and want to keep you same sim and Voice/Data plans and your their network operators will still be in the early stages of rolling  supplies of  micro sims.
Introducing the Hottest Gadget since the iphone 4G & ipad the Rebel Micro Simcard Cutter
The Newly Releasing Rebel Micro Simcard Cutter (RMSC) product Is the Solution that delivers for you cutting edge functionality & can save you £1000's of pounds by allowing you to Cut Normal Mini network Simcards that we all already posses to the Micro Simcard format  which is the Format Ipad and Iphone 4G are using..
The Rebel Micro simcard Cutter is not an ordinary product as we re-engineered the design 5 times  before we felt we are able to deliver to you indeed a Durable and Quality Product that can be used time and time agian to help yourself and your friends and family to save or even your whole neighbourhood and their friends and neighbours all put together.
The Rebel Micro Simcard Cutter has been Engineered in the UK by the Rebel Simcard Team to such a high standard that users can operate the Gadget with one hand that's long lasting and durable and designed for Unlock Shops and End users. Precise operation and Super high Quality Blade allow over 100000 sims to be cut to micro sim format.
An Essential accessory for your iPad & iPhone 4g
Convert standard sim card (15*25mm) to micro sim card(12*15mm) with our special Rebel micro sim cutter Get ready for the future of the Micro Sim Card – Be one step ahead!
Without the Rebel Micro Sim cutter, you need to cut the sim card by yourself or obtain a new sim from your provider and pay more another pre/post paid plan or even still you might end up taking a 2 Year Contract out

.
Our Advice is to Buy a Pay as You Go Unlocked iphone 4 or Ipad and save yourself from 2 Year Contracts sign ups and convert own Mini sims to Micro Sims at work or work in seconds with minimal effort the Smart Way.
Recieve 2 Free

Micro Sim to Normal Mini Sim

adapters which are also designed by the Rebel Simcard Team and we can guarantee this is the Highest Quality product of its kind worldwide.


What's the difference between a SIM and a
micro-SIM
?
Like a regular SIM, the micro-SIM holds your subscriber information for the carrier and is great for storing
phone book contacts and other personal information. Micro-SIMs are user-replaceable and slide into a little slot in your device just like regular SIMs.
The micro-SIM is a smaller version of a SIM card found in your mobile phone, but holds exactly the same functions and micro-applications. The size of the micro-SIM is about a half of a regular SIM card (12×15 mm instead of 15x25mm). Though it contains the same information, it is not physically compatible with regular SIM cards found in your mobile phone.
A micro-SIM is basically smaller than a normal SIM card like you have and will only work in an iPad or iphone 4 and a watch phone by Lok8u,.
You can see from the images below and see the sim is much smaller than normal but the inner workings of the sim chip are the same with only small modifications that will be further explained down below in the article.
Should i use Scissors or a Knife or Blade to Cut my Sim to Micro Sim Format to use in ipad or Apple 4 ?
Not so Fast as thier was some news in today from Apple that might put a damper on your plans to save yourself a Wad of Notes. It would be reckless to consider taking a pair of scissors to cut the plastic of a regular SIM cards to make a micro-SIM. Anyone who would attempt to do so would risk damaging both their SIM and also the SIM slot of the device but its possible with some Skill.
A better option would be to contact your carrier to get a micro-SIM card or if you do want to convert a normal sim to a micro sim use the Micro sim Cutter Option and if you need to convert your micro sim back to normal you can also use micro sim adapters..
Why Apple Moved to the New Micro Sim Format.
Apple have learnt from previous sim unlock hacks via Sim Overlay Technology from the likes of Rebel Simcard for unlocking, Call  Control Least Cost routing and the use of Double Sim Adapters and have gone to micro Sim format to do their best to block out the possibility of future hacks. Changing down to the micro format so that they can make it much harder to fit Gadgets inside the iphone 4 or ipad sim gates.
Another reason Apple moved to the new format was a smart marketing technique. Their is nothing new about the micro sim other than the change of size and apple know this would be good talking point for others to create more talk and publicity around their products and people will percieve also the micro sim is special for apple products or even made by them.
The micro sim was first used by Lok8u, they were the first to ship a micro-SIM product in the United States — a watch that relays the location of children from their wrists to their parents' cellphones.Jobs Got in Second on the Act here but will claim the Glory and portray this as Apples invention too.
Today's News Puts a Damper on the Hopes of People wanting to use their existing network Simcard on the Apple Ipad
Apple has added a section to its iPhone FAQ confirming that you won't be able to use one Micros SIM in both the smartphone and the Apple iPad.
Thousands off people who don't want to Sign up to New 2 Year  Contracts from Carriers planned to buy an Ipad  Sim Free and use their Existing Simcards which have free or cheap internet packages by converting then by cutting them self or through the of micro sim cuttings tools have had their Plans blown out of the window for Now with the new announcement.
The official line on this from UK O2 is "The micro-SIMs for the iPhone are set up to allow voice calls, SMS messages and data functionality, whereas the iPad micro-SIM is provisioned to allow pay-as-you-go data transfer only."
"The two devices are designed to give a different experience. The iPhone 4 is for regular use, whereas with the iPad we offer moreflexibility over data use."
Makes perfect business sense from Apple's point of view, but seems a riff off as the Device is Purchased Sim Free and such Restrictions should not be placed. This means we need to have two monthly data plans if we want 3G mobile browsing.
The two types of Micro Sim card for Apple ipad & Iphone 4 Explained and Can you use if you convert you existing sims to micro sim format.
Most networks around the world sell 2 types of network simcard.
Voice & Data Enabled Simcard where you can Make Calls and also Use to Surf the Net. This is the most common type of simcard around the world and is same as what we find in mobile phones and phones like Iphone 3G 3G 3GS.
Data Only Simcard Where you cant make Calls but Can use to surf the Net Only. This type of network simcard is quite new and only few years old & can only be used in devices who primary function is to supply Data only Services and you will already find these kinds of simcards in devices like data dongle & Mifi Devices and often are bundled in to deals with Laptops that are sold with internal wireless GPRS EDGE 3G Modems.
If you already have a Good mobile contract Deal with Free Data allowance this Leaves you with the Following options if you convert you network sim to micro format and buy a Sim Free iphone 4 or Ipad 3G.
Can i use my Normal Voice & Data enabled Sim ?
Sim Free iphone 4              Sim Free ipad
YES                                                 No
Can i use my Data only Sim from my existing data dongle or Mifi with Sim Free Ipad & Iphone 4G ?
Sim Free iphone 4              Sim Free ipad
Yes *                                                    Yes
*To be confirmed by our guess is Yes but for Data Only and not voice
UK Mobile Networks and thier offerings for Micro Sims
Rival networks Orange, Vodafone and 3 are all offering customers the chance to pre-order the Micro SIMs needed to use the iPad's 3G capabilities
The UK O2 network is offering its daily tariff (£2 per day for 500MB) but users need to wait for Friday before they can order their SIM.
Do you have an Apple iPad or planning to buy one soon – Did you know that your existing SIM card will not fit? I will send you full instructions on how to cut down your existing SIM along with an adapter to allow you to use this SIM card in your existi  
Demo Video Showing How to Unlock the HTC Desire using the Rebel Simcard II v1.1 Firmware
See for yourself How Easy the Rebel Simcard II is to use in the Full range of HTC phone models worldwide.
Video Demo showing how to use your Favourite network simcard in a locked HTC Phone without the use of cables of software and best of all without loss of warranty for your Smartphone.
Simply cut the Network Sim and Enter under your network sim and you are Ready
Easy as ABC to unlock. No Techincal expertise needed
HTC Desire Rebel Sim II Unlock card
Package contents
Rebel Sim card- 1 Pc.
Rebel Network Sim Cutter
HTC Desire Screen Protector
HTC Desire case
HTC Desire in car micro charger
World First Rebel Simcard II Unlocks the Dell Streak to any network.
The best new is once you remove the Rebel Sim II card, the Streak is back to its AT&T-only state. Put it back in with your T-Mobile SIM, and it's unlocked for T-Mobile again. Take it out and your Streak is locked to AT&T or 02.
The Rebel Simcard Team have had alot of Feedback from users who have a Dell Streak and have used the Rebel Simcard II with firmware V1.2 to successfully use other providers network simcard in their locked phone.
The pictures show the Dell Streak unlocked and working in UK Orange Network.
No need to use cables codes or software. No modificatiuons need to be done on the Dell.
Simply Cut your network sim and enter with Rebel simcard II in your simgate and power up and you are Ready to use Full functions .
You can order a unlock sim from this section here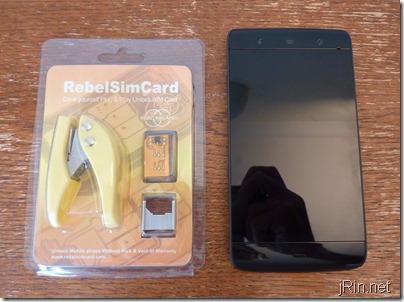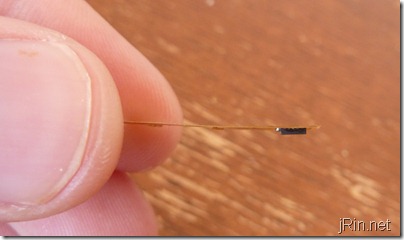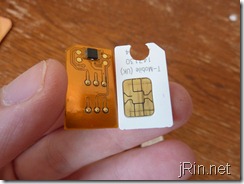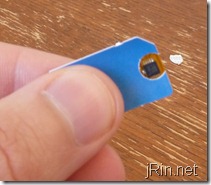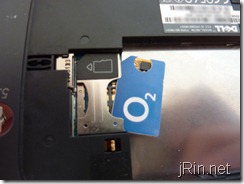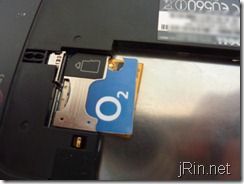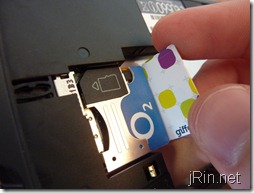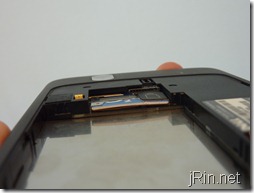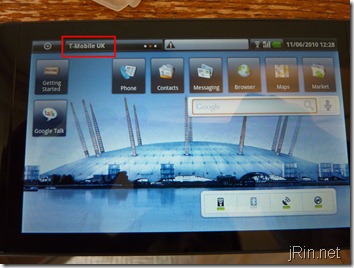 Dell Streak Unlock FAQ
Can i unlock the Dell Streak using Cables or Software ?
No the Dell Streak cannot be unlocked by cables or software as of Today and only the Rebel Simcard II can Let you use your choice of network simcard & best of without Warranty Loss.
Can you use any network simcard with your locked Dell Streak ?
Yes You can as the Rebel simcard Team have Tested all UK network Simcards and 3G USIM and GSM Simcards are Full Compatible. GSM USIM 3G Sim
Can I use 2G Data Services like GPRS HSDPA and EDGE and WAP ?
Yes you can and the Dell picks up the APN settings automatically for 90% of mobile networks using its internal APN settings database.
Can I use 3G mode for Data Services and You Tube ?
Yes 100% of You with v1.2 firmware can use high Speed mobile internet through your network simcard company
Can I Copy my contacts to and from my simcard and phones as normal ?
Yes you can import and export contact data ato and from your network simcard memory.
Can i use the Android Market Place to Download Apps without using Wifi ?
Yes you can simple make a google account or if you have one simply login and use the 1000's of free applications and download via 2G or 3G without using Wifi.
Do i need to Make any settings to to get Data to Work other than APN ?
No no other changes need to be done.
Will i be able to Insert the Rebel Sim II Safely in my Dell Streak ?
Yes it not hard at all. You can see the video and the Picture guide below that shows the steps needed to insert the rebel sim II in to the simgate of the Dell Streak.
Video Guide how to unlock Dell Streak
also you can checkout a Full Review By the Tech Team at  jrin.net please Visit Unlock Dell Streak
Insert the Rebel Sim II and your network sim as shown below